Sociology
Here are 7 new science museums and exhibitions to visit in 2023
If you're a museum aficionado itching for a new place to explore, 2023 has you covered. New science museums and exhibitions are opening, and some zoos are expanding. This sampling of destinations to check out in the new year or beyond has something for everyone, whether you're a wildlife lover, space nerd or history buff.
---
Grand Egyptian Museum
Outside Cairo
Opens: To be announced
2022 marked the 100th anniversary of the discovery of King Tut's tomb (SN: 11/19/22, p. 14). Now, thousands of artifacts from the tomb — along with tens of thousands of other archaeological finds from ancient Egypt — will go on display when this museum, located within view of the Pyramids of Giza, opens. More than a decade in the making, it will be one of the largest archaeological museums in the world.
Science News headlines, in your inbox
Headlines and summaries of the latest Science News articles, delivered to your email inbox every Thursday.
Thank you for signing up!
There was a problem signing you up.
---
Richard Gilder Center for Science, Education and Innovation
American Museum of Natural History
New York City
Opens: February 17
This multistory building will add tons of new exhibit space to the more than 150-year-old museum. Visitors can explore an insectarium that includes one of the world's largest displays of live leaf-cutting ants and come face-to-face with dozens of butterfly species in a vivarium. Meanwhile, the interconnectedness of life will be on display in the immersive, 360-degree "Invisible Worlds" exhibition.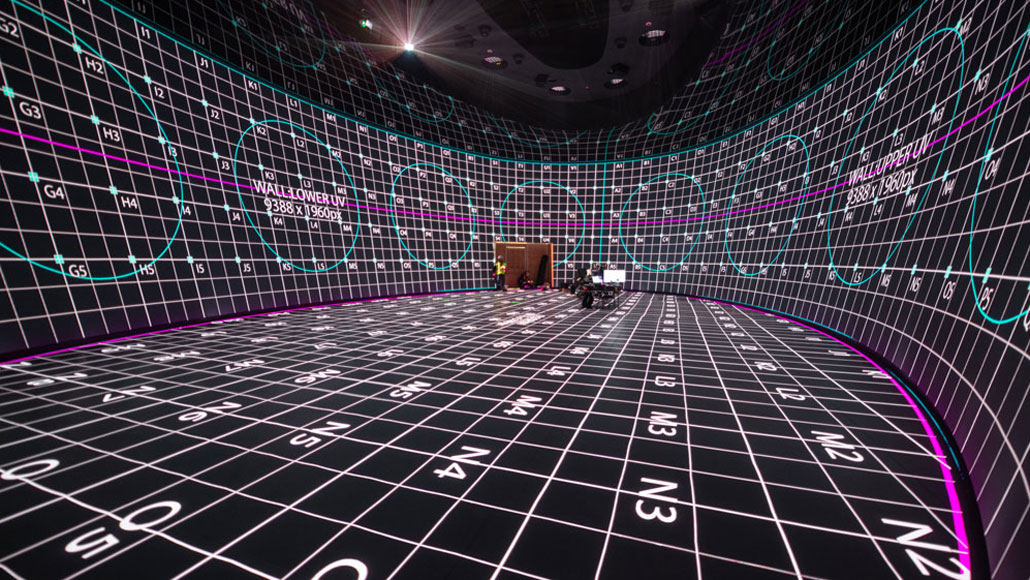 ---
Galápagos Islands
Houston Zoo
Opens: September 2023
If you can't travel to the Galápagos Islands, a trip to Texas might be the next best thing. Giant tortoises, iguanas, penguins, sea lions, sharks and other creatures will inhabit this new exhibition that will re-create the land and marine ecosystems of the archipelago made famous by Charles Darwin.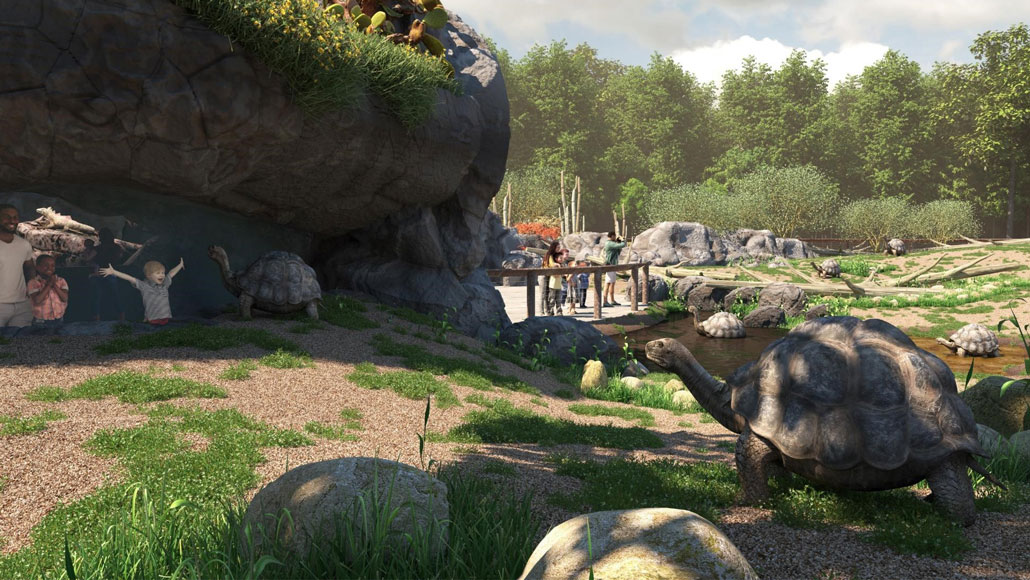 ---
Kansas City Zoo Aquarium
Opens: September 2023
The 34 exhibits of this new aquarium will allow visitors to glimpse a wide variety of ocean locales without having to leave the Midwest. Underwater residents will include sea urchins and sea anemones in a warm intertidal zone, fish swimming in a coral reef, comb jellies floating in the open ocean and sea otters playing along a rocky shore.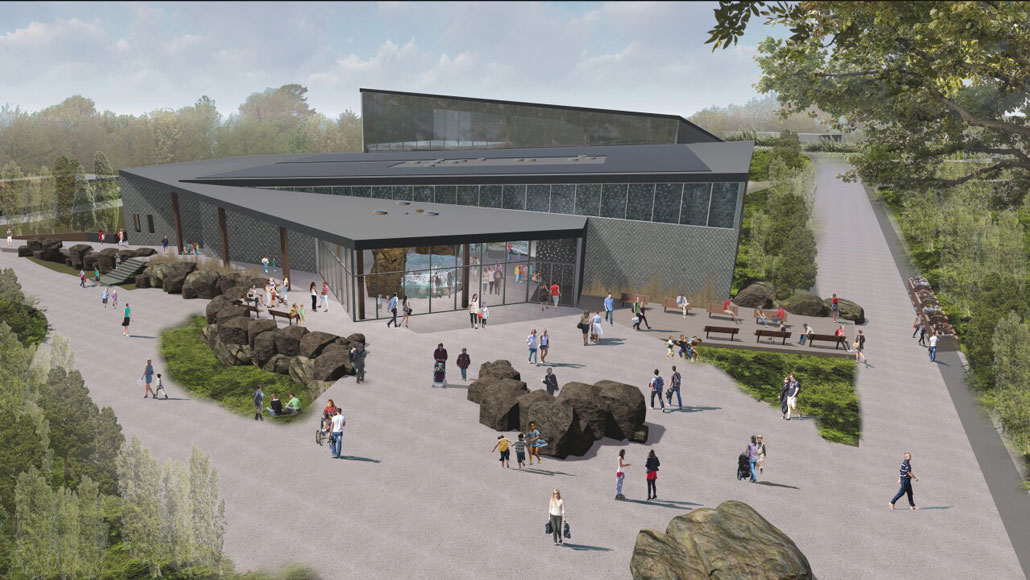 ---
SPACE
Franklin Institute
Philadelphia
Opens: Fall 2023
To design this new two-story gallery dedicated to the future of space exploration, exhibit planners met with local students and teachers to find out what they wanted to learn. The result is an experience that, among other things, will showcase the current and future technologies needed to live and work in space as well as the many career paths into the aerospace industry.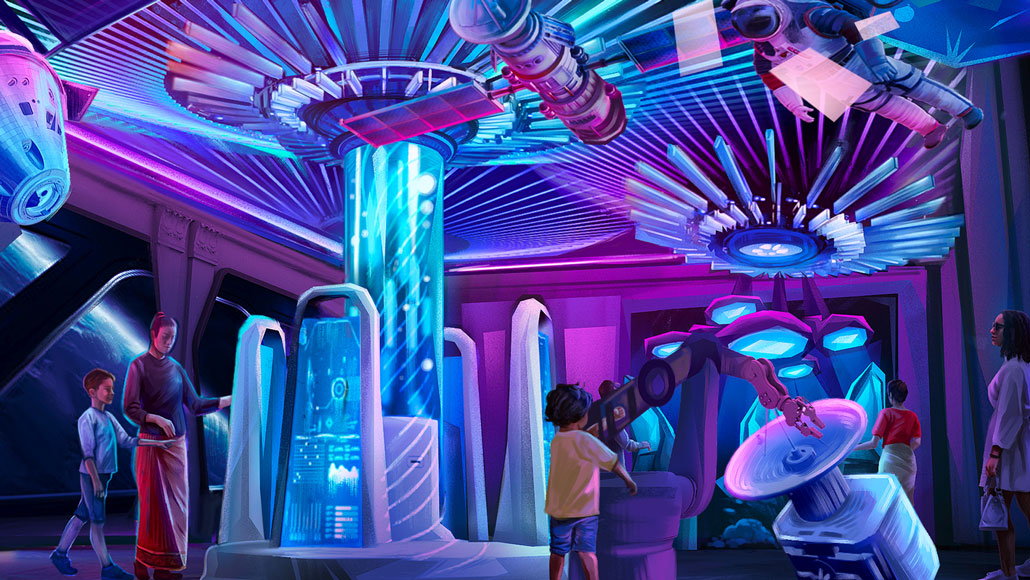 ---
Bird House
Smithsonian's National Zoo
Washington, D.C.
Opens: To be announced
With a focus on bird migration and conservation in the Americas, the zoo's new bird house will feature three aviaries: The first will show how the Delaware Bay is a key refueling spot for migratory shorebirds, the second will demonstrate how seasonal wetlands in the Midwest serve waterfowl and the third will illustrate how a tropical coffee farm can provide respite for songbirds in winter.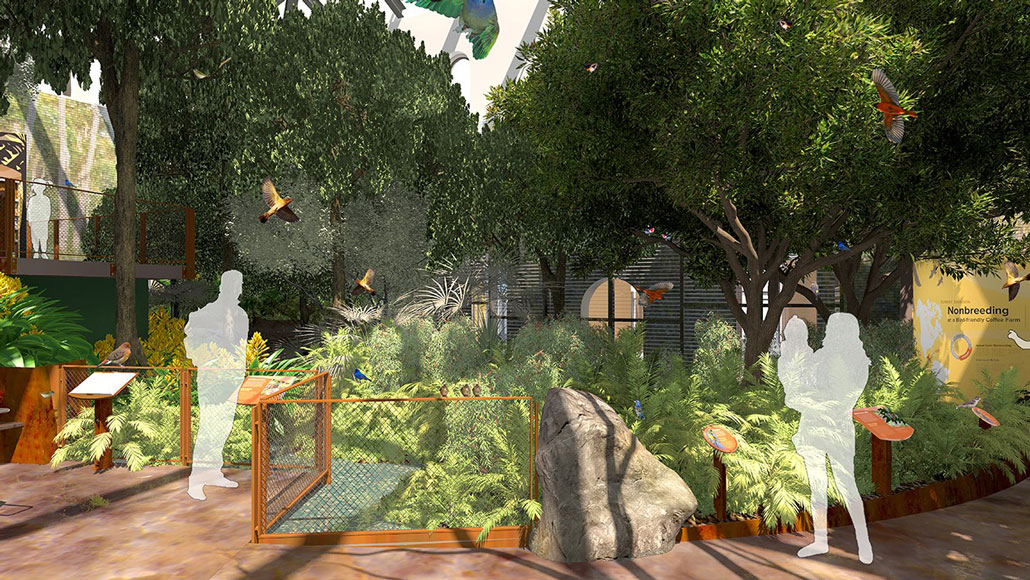 ---
Robot & AI Museum
Seoul, South Korea
Opens: To be announced
Though details are still scant, this museum dedicated to furthering public knowledge of robotics, artificial intelligence and machine learning is expected to open later this year.
Source link
Science is ever-evolving, and with a new year comes many new chances to explore and learn about the mysteries of the natural world. For scientists, science museums and exhibitions offer a unique opportunity to view groundbreaking technology, interact with cutting-edge science, and engage with the world's foremost experts on various scientific topics.
2023 is no exception, as many exciting new science exhibitions and museums will be opening to the public around the world. Here are seven of the most anticipated attractions for any science enthusiast to add to their travel itinerary:
The Human-Tech Exploration Center, which is set to open in Toronto, promises an immersive experience that combines both real and digital interactive displays with an intra-museum portal that gives up close and personal views of the science behind cutting-edge technology.
The International Science Museum in London is another must-see that has been in the works for some time. Visitors can expect a unique blend of interactive exhibits and hands-on activities, supported by a large collection of artifacts that tell the stories of scientific breakthroughs.
In Dallas, the new Dallas Science Center will be the newest addition to the city's vibrant science and technology museum scene. Visitors can get close and personal with 100 interactive exhibits spread over three floors and learn more about humanity's journey into outer space, the changing global environment, and the world of leading-edge biotechnology.
Those looking for a more futuristic experience will want to check out the Singapore World of Wonders, a testament to the country's reputation as an innovation powerhouse. The two-story exhibition promises a vast array of interactive displays, as well as a unique experience that takes visitors through the science of tomorrow.
The World Sea Science Institute, which will open in Paris, is the perfect place to explore the wonders of the underwater world. Just like the city of Paris, the institute will feature many activities, including boat trips and interactive displays, to help visitors learn more about the many wonders hidden beneath the depths of our oceans.
The Space Academy at the California Science Center aims to help visitors experience the universe from a scientific perspective. This interactive museum will teach visitors about the use of space and technologies for scientific exploration through interactive displays, panels, and presentations.
Closing off the list of exciting new additions for 2023 is the Museum of Natural History in Boston. The two-story facility will feature interactive displays and activities about the natural world, from prehistoric creatures to the effects of climate change, as well as one-of-a-kind artifacts from every corner of the earth.
From Toronto to Singapore, these seven science museums and exhibitions promise to bring the wonders of science to life. Whether you're a budding scientist or a curious traveler, these unique attractions are sure to spark your imagination in 2023.