celebrities
Jonas Brothers Reflect on Journey to Hollywood Walk of Fame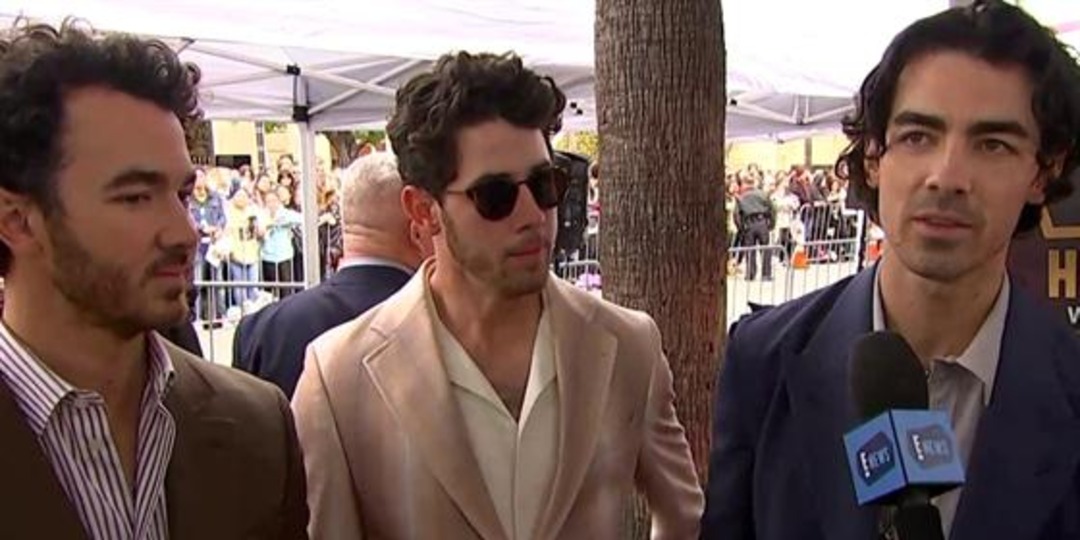 Nick Jonas, Joe Jonas and Kevin Jonas detail their wild ride to receiving a star on the Hollywood Walk of Fame. Listen as the band talks family, reuniting & more!
Source link
The Jonas Brothers, made up of members Nick, Joe, and Kevin Jonas, took a trip down memory lane after receiving their well-deserved star on the Hollywood Walk of Fame. The boy band, who rose to superstardom with the help of the Disney Channel, was honored with the 2,655th star on W. Hollywood Avenue on November 13, 2019.
The Jonas Brothers, who first found success in 2005, released multiple chart-topping hits like "Burnin' Up," "Year 3000," "Lovebug," "Sucker," and more. The brothers accumulated multiple awards over the course of their career, selling over 17 million albums and achieving a number of platinum records.
The Jonas Brothers scattered around the world after their 2013 split. But, in February 2019, the trio happily announced their reunion. Their fifth studio album, "Happiness Begins," released in June of this year, debuted at number one on the US Billboard 200, selling over 350,000 copies in its first week.
The Jonas Brothers' Walk of Fame ceremony began with a speech from Ryan Seacrest, who declared that "no other group has ever made heartthrobs out of three brothers."
Joe, Nick, and Kevin individually expressed their gratitude, with Nick adding, "This is an incredible honor." Following the speech, the trio joyfully posed in front of their star and happily hugged each other while reflecting on their journey.
The Jonas Brothers, who have undeniably left their mark on the music industry, are a true testament to hardwork, dedication and perseverance. Millions of hearts around the world were delighted to witness the trio's reunion and the Brothers' unforgettable celebration.